DIAMONDS IN THE ROUGH
VENUE: ArtMill
CURATOR: Alexander Tinei, Brigitta Muladi
Josef BOLF, Joseba ESKUBI, Martin GERBOC, Katinka HAJAS, Kinga HAJDÚ, Folkert de JONG, Svätopluk MYKITA, Yengibarian MAMIKON, Mira Dalma MAKAI, Justin MORTIMER, Márton NEMES, Daniel PITÍN, Vitaly PUSHNITSKY, András SIFLIS, Nicola SAMORI, Attila SZŰCS, Johan TAHON, Kata TRANKER
The main ambition of the exhibition is to map certain current aspects of contemporary art. While the majority of post-conceptual and post-medial works are from recent years, viewers will also find some pieces created specifically for this occasion.
The art of the middle generation painters whose works are featured here – and who are also present on the international art scene – focus on the reinterpretation and currentization of the relationship between the medium of painting and the real world. Their works reflect on reality – on the cultural and political environment – while often creating a timeless, otherworldly sensation, be it a vision with post-apocalyptic, utopian, inhumane, dystopian, or metaphysical content, or an ironic and expressive painterly experiment, which pays special attention to presentation.
The exhibition presents continuable positions of sculptural shaping and use of space through the works of a few younger artists. Their perspective extends from post-conceptual sound and light art, through the metaphysics of religious experience, to post-sceptic irony. These members of the younger artist generation showcase completely new strategies – mostly in connection to changes in the culture of remembrance, as well as the special painterly and spatial constructions of abstraction.
Installation view, from left to right: Folkert de JONG, Attila SZŰCS, Daniel PITÍN, Johan TAHON.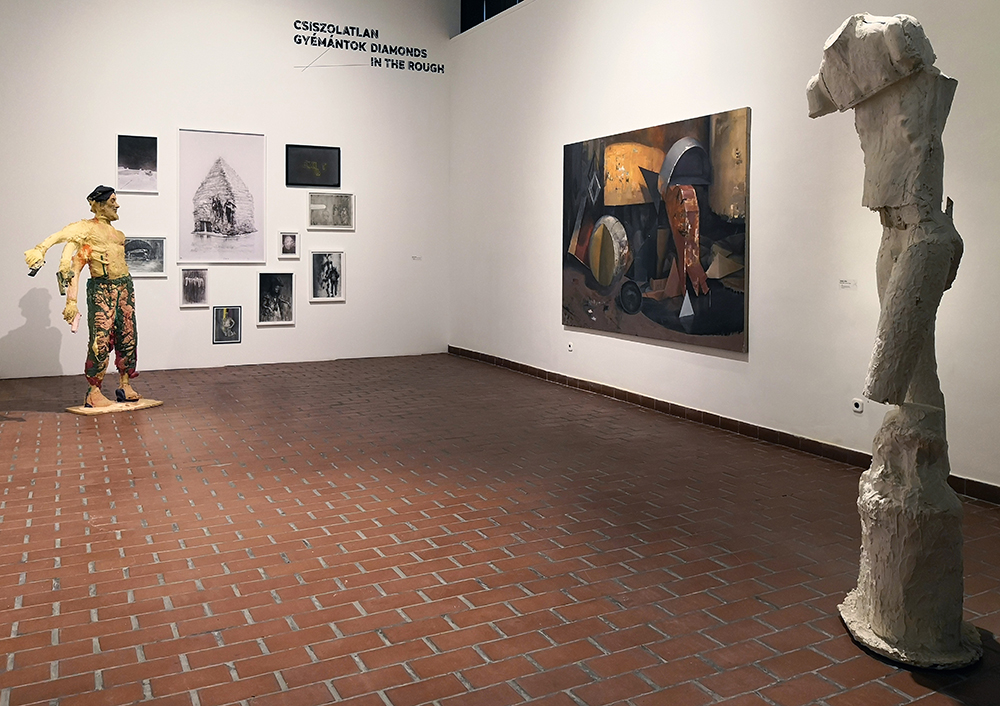 Installation view, from left to right: Martin GERBOC, Folkert de JONG, Attila SZŰCS.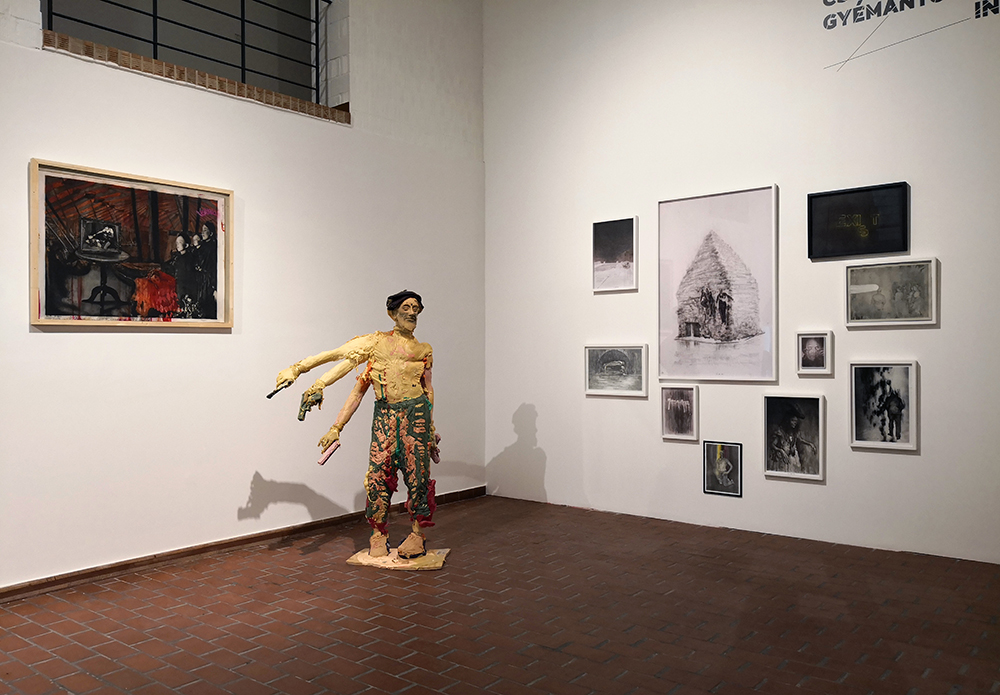 Installation view, Attila SZŰCS.