TRAVEL GUIDE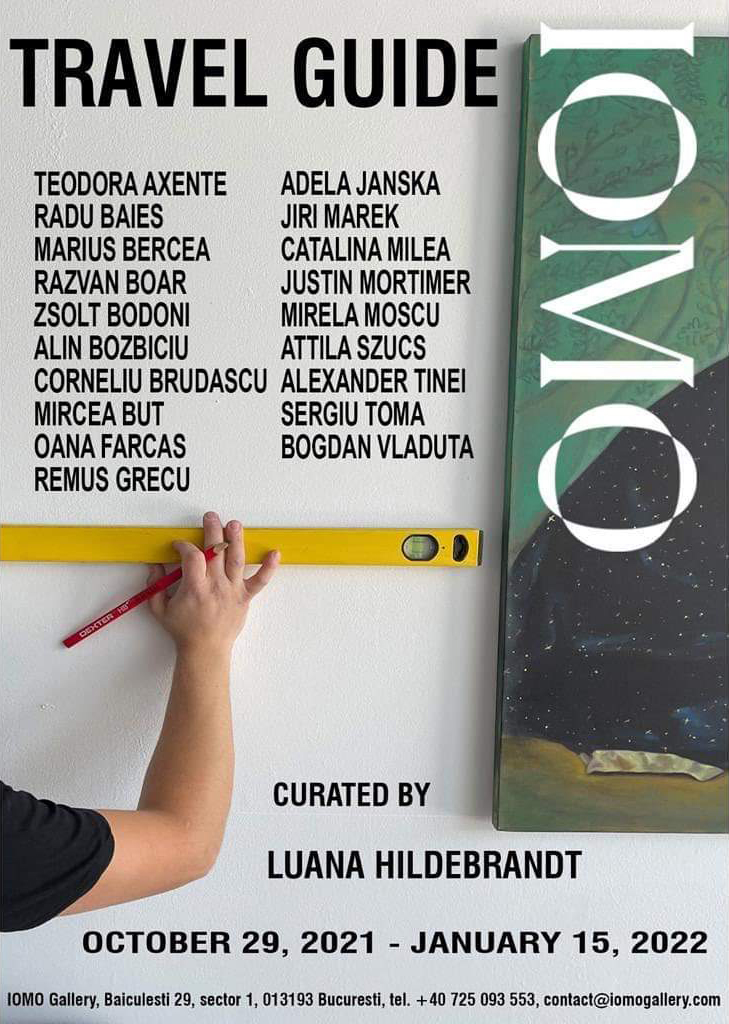 October 29, 2021 - January 15, 2022
Curated by Luana Hildebrant
Exhibited artists:
Teodora Axente, Radu Băieș, Marius Bercea, Răzvan Boar, Zsolt Bodoni, Alin Bozbiciu, Cornel Brudascu, Mircea But, Oana Farcas, Remus Grecu, Adela Janska, Jiri Marek, Cătălina Milea, Justin Mortimer, Mirela Moscu, Attila Szucs, Alexander Tinei, Sergiu Toma, Bogdan Vlăduță

IOMO Gallery is pleased to present "Travel Guide", a group exhibition that brings together new works from 19 European painters from 4 different countries, whose practices span from emerging to established.
"Travel Guide" opens a dialogue on the practice of painting, between artists of different backgrounds and generational affiliations, and invites the viewer to reflect on the collective mind-flow of our times, in this ongoing period of
uncertainty and significant change. The exhibition's title is a straightforward proposition towards exploration, through figurative iterations, of the organic effects of our experience with the mundane: whether it's the representational depiction of the physical space
or just fragmentary analysis on thoughts, sensations, emotions or expressions. For some of the artists in this exhibition, the act of prolonged immersion in their familiar surroundings and the camaraderies formed with the people in their nearest environment become the focus of their practice. For other artists the natural and urban worlds are replaced by excursions into parallel universes with eerie creatures governed by allegorical rituals.
Text by Luana Hildebrant, October 2020
Strada Băiculești 29
București
GALLERY HOURS
Tuesday – Saturday
11am – 7pm
TEL +40 725 093 553
contact@iomogallery.com
sales@iomogallery.com
---
Installation views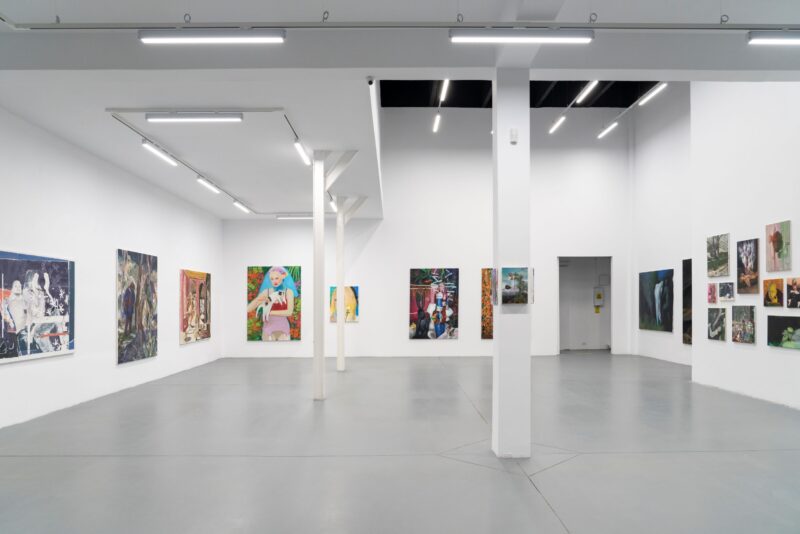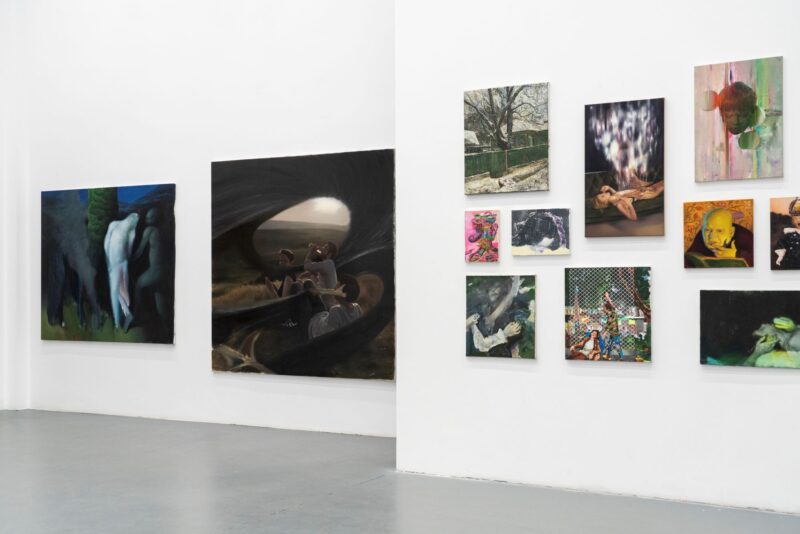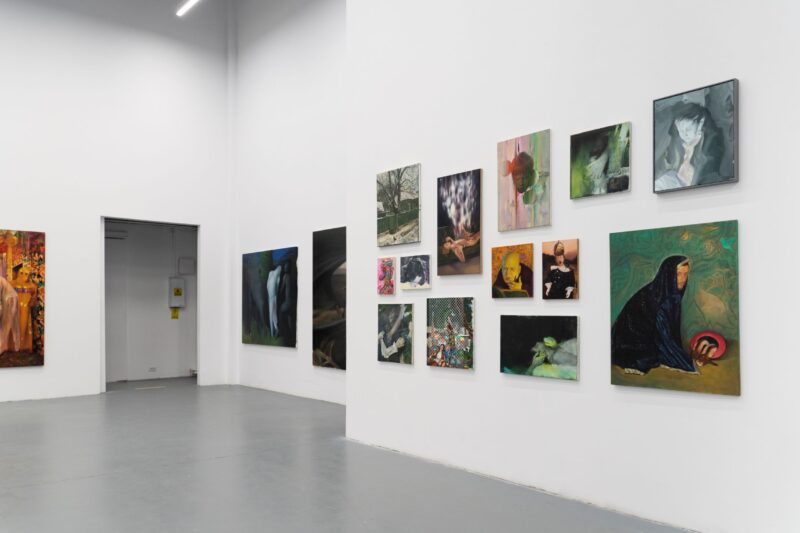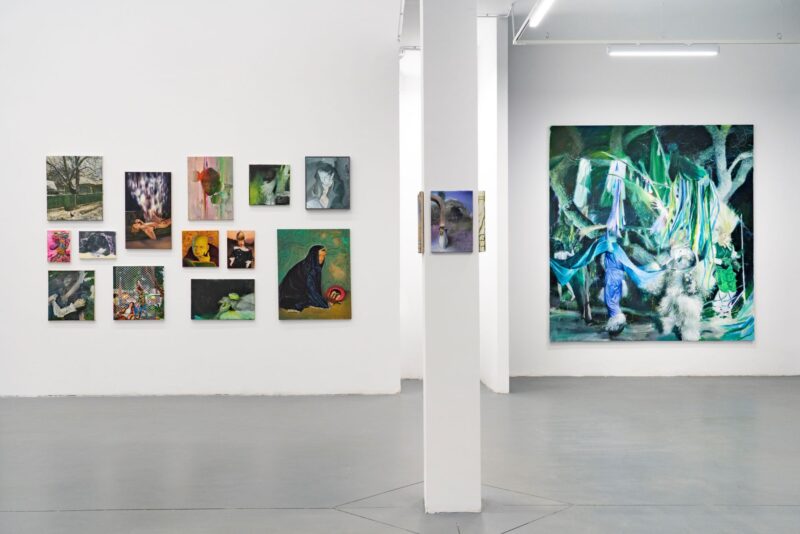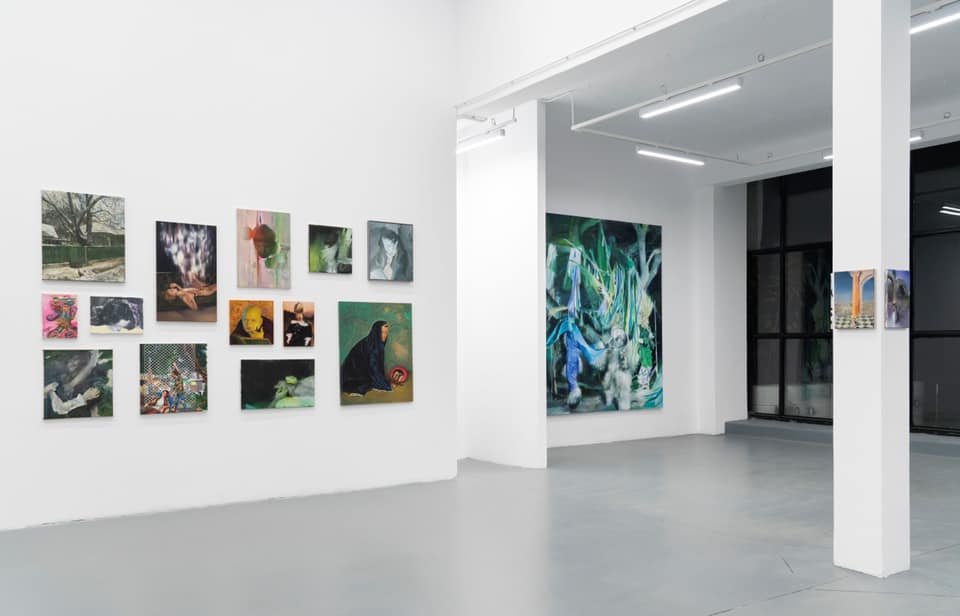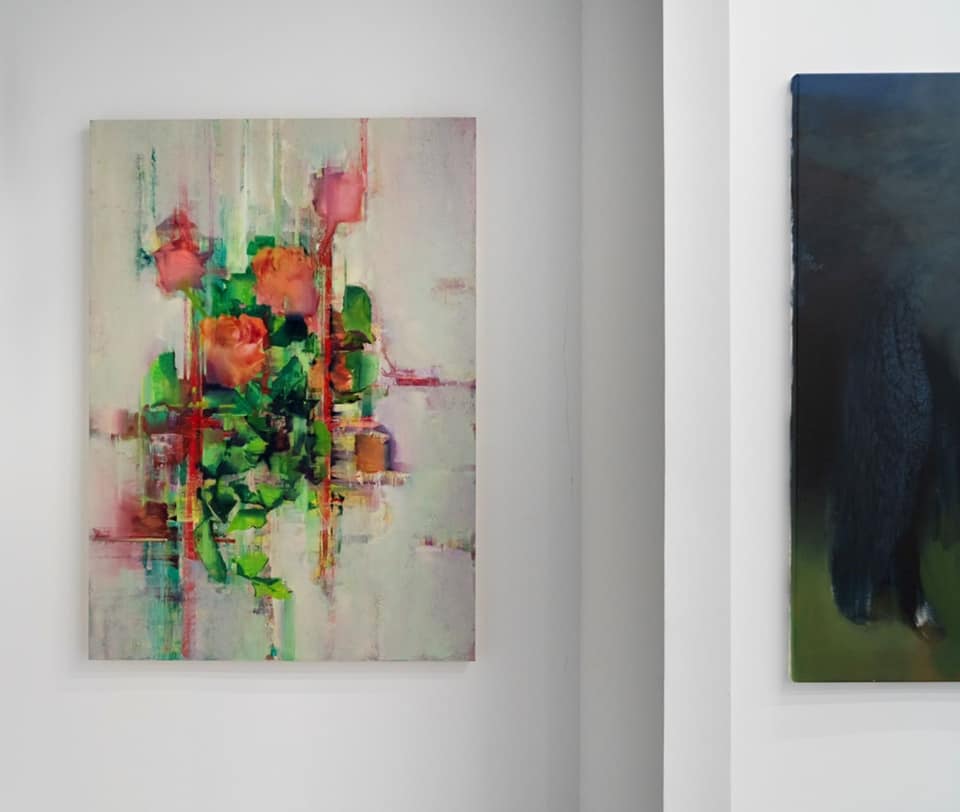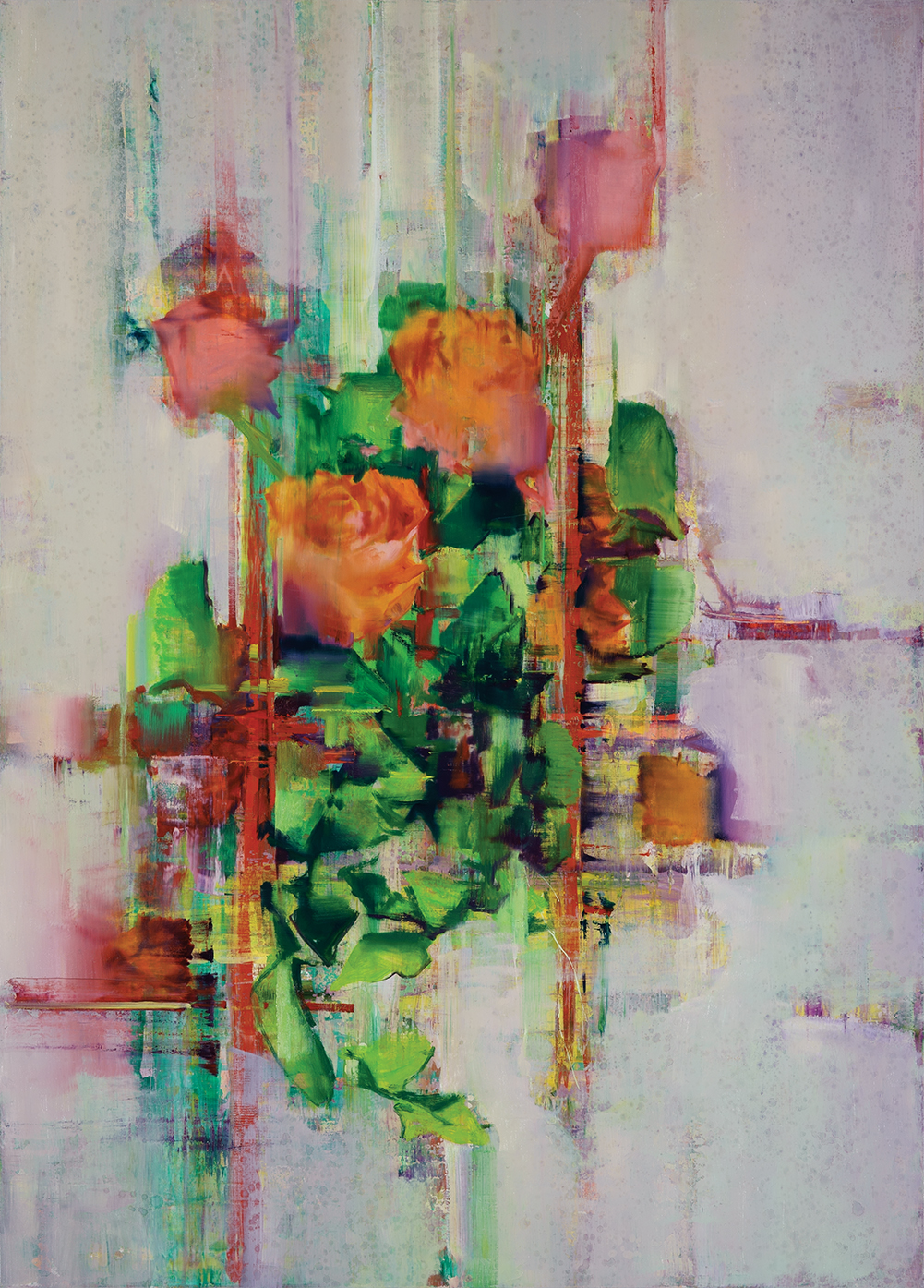 Attila Szűcs, Vertical red, 2020, oil and acrylic on gesso/plywood, 140x100cm
Part of "Travel Guide" curated by Luana Hildebrandt

These roses of Szűcs Attila are a masterful essay on equilibrium and rise, delicacy complemented by rigour. The artist, deliberately, proposes a restricted palette and so, searching for meanings, offering his view of structures, compositional and organic, vegetal, countless layers of colour, travels from the obvious to the hidden senses of existence. The experience and artistic maturity support in every detail the reference to reality, suggested to the viewer's visual, emotional perception.
IOMO GALLERY